Whether for seasonal use or a trial before investing, renting an industrial air cooler offers many assets.
FoxAir, evaporative air cooler expert, presents its cutom made solution towards professionals.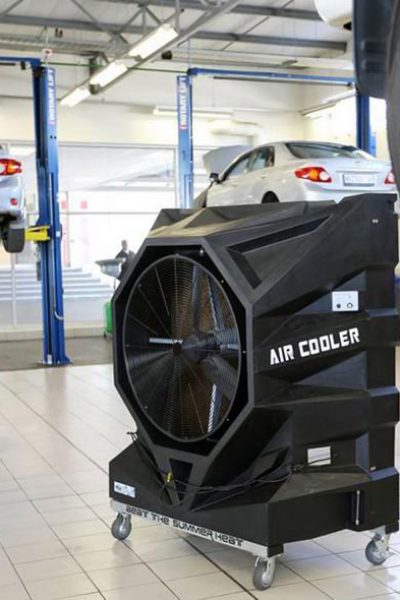 Evaporative air cooler: advantages of a rental
FoxAir offers you to rent an industrial evaporative air cooler per week to answer both your one-time and periodic needs.
This specific solution is benificial for a seasonal use, for a particular event or for replacing an air conditioning system during restoration work.
Indeed, this way you save money and you are not obliged to store the machines for months once the weather is colder.
It is not all ! If you consider buying a FoxAir so as to ensure the cooling in your premises, rental enables you to try out our machines. You will be able to measure their efficiency and confirm that they fit to your needs.
During this time of pandemic when business is drasticly slown down, this solution allows you to prevent overheating and once your activity resumes with a higher intensity, you can swap your rental to a purchase order.
FoxAir : highly performing machines, a turnkey solution
One Foxair evaporative air cooler is able to cover surfaces going from 90 to 360 square meters depending on the chosen size.
Our machines operate thanks to evaporation: they lower the temperature by evaporating water into dry air. No freezing fluids are used compared to air conditioning, therefore they are more economical and eco-friendly: you only have to fill up the tank with water (manually or automatically) to make it work.
By humidifying the air within dry atmoshperes, they guarantee much better working conditions for your employees, but also tackle static electricity that can be responsible for starting fires and technical failures in your workshop, factory and industrial storage.
Thanks to their wheels, you can easily position them at one place or another, where and when you need it the most.
FoxAir offers a turnkey solution: our team advises you and takes into account your technical constraints in order to recommend the best models and configuration for optimal performances.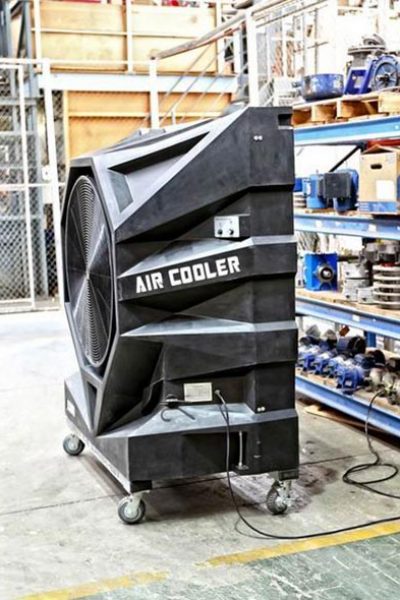 Interested by our services of industrial evaporative air coolers?