Ensuring thermal comfort in the premises is the responsability of the employer, not only regarding the employees, but also for safety matters.
FoxAir, industrial evaporative air cooler expert, details the air conditioning regulation at work and presents its services.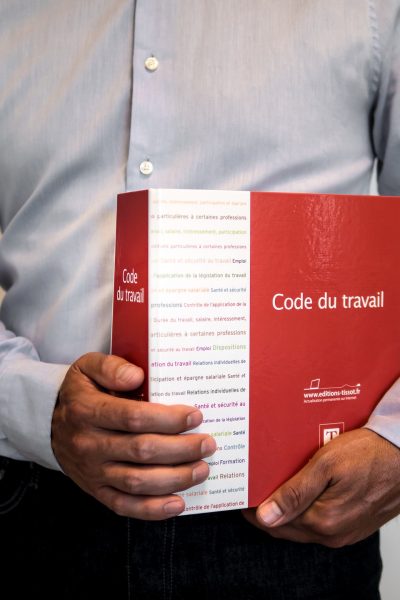 Air conditioning of the business premises
is defined by the Labour Code, which imposes mechanical air renewal under certain conditions:
For non specifically polluted areas (only related to human activity and non related to chemicals), it is mandatory for volumes under 15 cubic meters per person so as to accomplish light physical labour. For a more intense activity, it is mandatory under 24 cubic meters per employee.
For specifically polluted premises, it is vital to use a ventilation system.
Mechanical ventilation can be ensured by an air cooler or an evaporative cooler.
Even though the maximum temperature in the workplace is not clearly defined by law, employees can exercise their right of withdrawal because of the heat if they think that there is an imminent risk for their health and that employers did not take the proper actions to guarantee their safety and well-being.
Generally speaking, it is essential to maintain a comfortable temperature for all, especially in industrial workshops where the perceived temperature can increase rapidly due to the machines and the required safety outfits.
FoxAir : highly-performing industrial evaporative air coolers
Our range of industrial evaporative air coolers can refresh surfaces of 90 to 360 square meters (depending on the interior layout). They are easily movable thanks to their wheels so as to cover the most difficult areas to reach. You can also combine them to bring out the best of their capacities.
This way, in addition to improving your employees' wellness, you avoid the accumulation of static electricity, which causes many mechanical failures or even fires in industrial workshops.
We also advise you on the size and position of the machine within your workplace so as to get the best out of the system.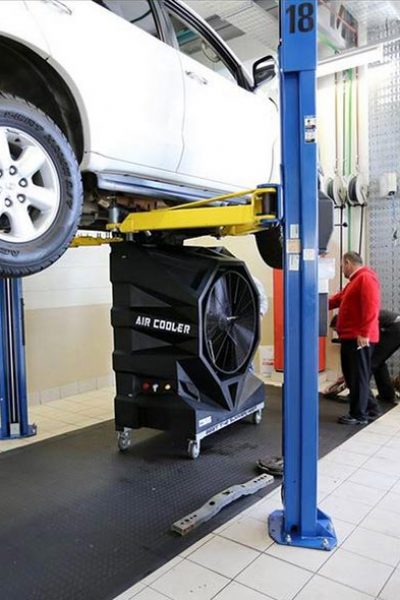 Our products are available for sale or rental for a seasonal use.