What is the difference between air conditioning systems and evaporative air coolers?
When temperatures are increasing, it is normal that you want to equip your premises in order to ensure your employees' well-being.
It is important to compare the different possibilities that are offered to cool down a room. If you are wondering what are the differences between an air conditioning system and an evaporative air cooler, FoxAir brings you answers and advice so that you are sure that you are choosing the appriopriate solution.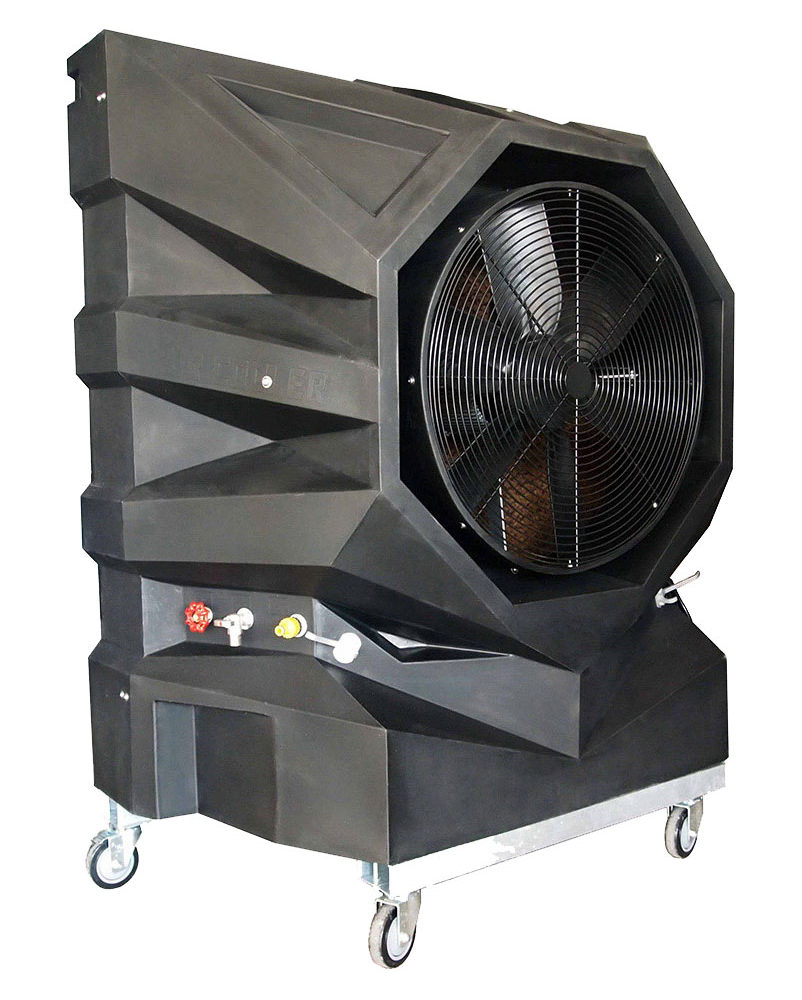 How to distinguish air conditioning systems and evaporative air coolers?
If many professionals struggle to choose between air conditioners and evaporative air coolers, these two devices work in very different ways.
On one hand, air conditioners are made of one or several inside units which are linked to an external unit. The latter absorbs air calories before diffusing them as a fresh air, thanks to a refrigerating agent.
On the other hand, air coolers are composed of a single piece which only works thanks to its engine and water tank: ambient air goes through a humidified media before being blown in your premises.
An air conditioning system requires a complex installation, often very costly and often difficult to execute in industrial structures.
A portable evaporative air cooler allows you to treat several workstations, depending on everyone's activity.
The advantages of a FoxAir evaporative air cooler
As we noticed, evaporative air coolers are a beneficial solution to keep your premises cooled down while saving money. The devices can be placed where and when you need them the most.
It is also an ecological alternative as they do not use any refrigerating agent and has a great autonomy once the water tank filled.
FoxAir, industrial evaporative air specialist, offers a range of highly-performing portable devices for large surfaces, for both rental and sale.
Our products are capable of cooling from 90 to 370 square meters (depending on the size) and have a low power consumption. You can precisely adjust its power for additional savings.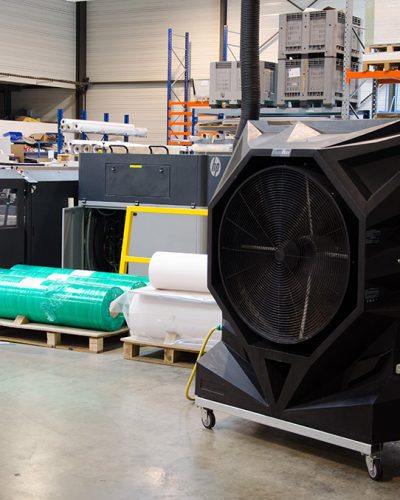 Contact us for a quotation!
We are at your disposal for any further information.