You are searching for an efficient cooling solution for your industrial workplace?
FoxAir, evaporative air cooling specialist presents its two brand new models : silent evaporative air coolers. Powerful and equipped with Electronically Commutated motors, they will allow you a wider range of fluctuation, while decreasing you power consumption.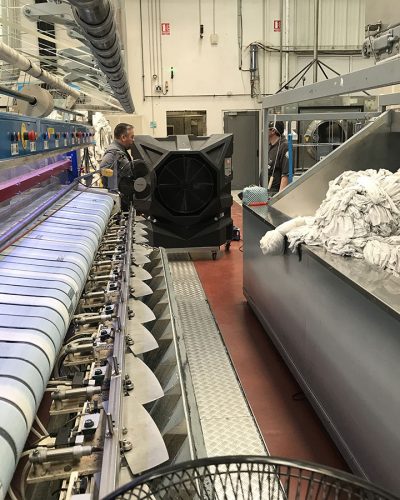 A unique evaporative air cooler in the world
Since a few years, Electronically Commutated motors (EC engines) spread in various sectors and especially in the air conditioning one.
Always willing to offer better performances to its professional customers, FoxAir offers upgraded models for FoxAir24 and FoxAir36 with EC engines. A world first for an evaporative air cooler.
The difference with classic models? Its engine is composed of less consumable components and works thanks to a electromagnetic field.
As a result : a longer lifespan, but above all is capable of adjusting its power depending on the ambient temperature. Therefore it is possible to regulate the power between 10% and 100% without losing efficiency, for substantial energetic savings.
Finally, they are much more silent: a true asset in improving your employees' well-being.
A FoxAir24 is capable of cooling a 170 square meter area, whereas a FoxAir36 can treat up to 260 square meters.
FoxAir : A tailor-made service for your premises
Present in France and in Belgium, FoxAir is your favored contact for purchasing or renting an evaporative air cooler.
Our products and services have significant advantages:
Flexibility : Thanks to their wheels they are fully mobile. You can easily place them where and when you need them the most.
Efficiency : If you combine a high temperature and a low humidity, this gives the perfect conditions to get the most out the machines. By lowering the temperature by 15°C your employees will feel more comfortable thus will be even more productive.
Eco-friendly : an evaporative air cooler is an eco-friendly and natural solution. They work without any refrigirent fluids, thnaks to a large water tank and a simple power supply. Unlike a simple fan, it does not ventilate hot air but cools it thanks to its humidified medias.  Therefore you lower the carbon footprint of your company !
A turnkey offer : FoxAir not only sells or rents its products to your company but accompanies you towards the solution that will suit you best.
Hence we advise you on the model to choose, the quantity and the location depending on the configuration of your premises.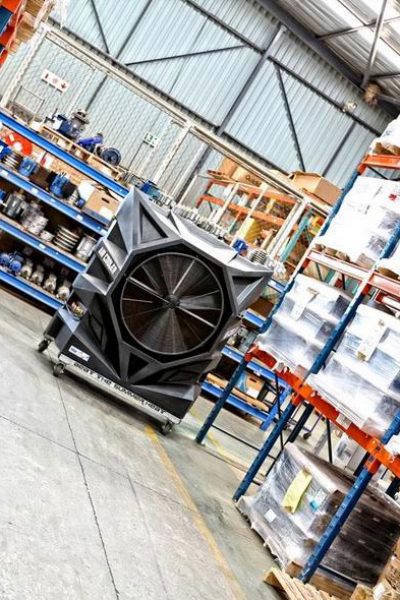 We are proud to count among our customers La Fnac, Darty, Hermès, Leclerc, Bayard and many others.
Why not you ?
Feel free to contact us for any enquiery about our evaporative air coolers or quotation!