Foxair is a highly effective solution against Covid-19 and other viruses.
As European companies see their activity bouncing back, air disinfection in workplaces is a major challenge so as to bog down the coronavirus spread. FoxAir, evaporative air cooler specialist introduces an aerial disinfectant.
Dilutable in water and dispersible in air, it decontaminates the atmosphere and all surfaces while refreshing your workplaces, workshops and warehouses.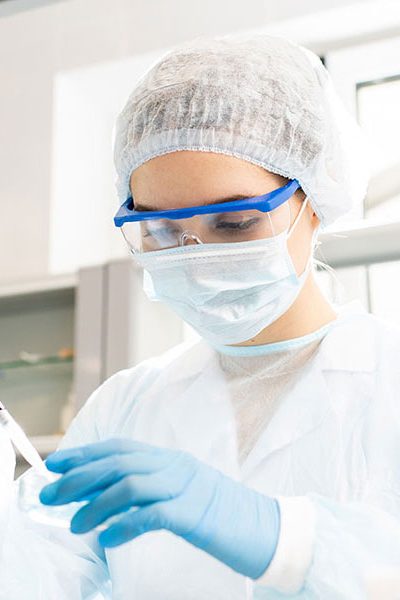 Disinfection via aerial way  : How does it work ?
Aerial disinfection is a simple process to implement by using a sanitizer (virucide/bactericide).
Cans of liquid and biodegradable solution are available for sale. You can easily use them with your Foxair.
Our product is dilutable directly in the tank, 1L for 100L of water (for a virucide action) and meets European requirements. When you activate the air cooler, the solution disperses according to the ventikation principle and mixes with humidified air. It allows a deep treatment of all surfaces in contact with the air flow and purifies the atmosphere.
This process is well known in the air conditioning industry, it is ideal in this time of sanitary crisis when employers must ensure both health and security of their employees.  
Disinfection during the pandemic will be possible daily as a precautionary measure, without the intrevention of a third-party.
FoxAir sells its product by cans of either 1L or two cans of 500ml.
FoxAir : Your privileged partner for the evaporative cooling of your premises
FoxAir, proposes a range of evaporative air coolers made to  refresh large surfaces as workshops, warehouses or any other important areas.
Our different equipments are available for sale and rental, they are capable of treating from 90 to hundreds square meters. Mobile thanks to their wheels, they can be moved from one place to another depending on your needs. 
They use a natural process of water evaporation into the air to lower the temperature without using any refrigerent fluids. They positively impact the comfort by increasing the humidity inside the rooms.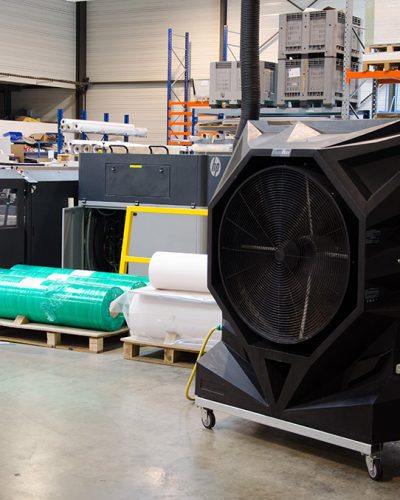 In order to slow down the virus propagation, respect social distancing.