As a heatwave is hitting Europe, choosing an efficient evaporative air cooler is vital for professionals in order to ensure their employees' well-being and to avoid overheating for machines. What criterias do you need to look at?
As an industrial air cooler specialist, FoxAir advises you.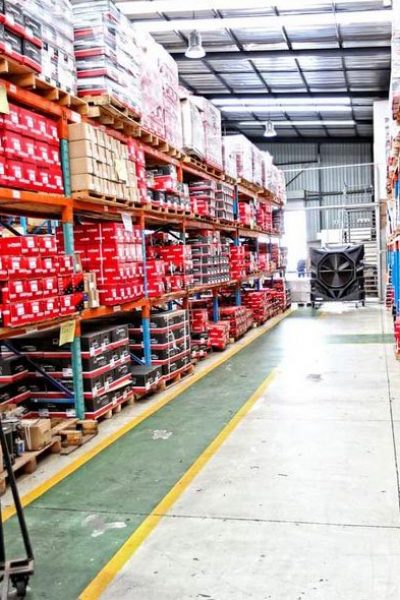 Take into account the premises' layout
To choose the right portable air cooler, you need to consider the place's layout as well as the work environment.
Do your machines take up too much place? Are there numerous nooks? Or is the room organised in aisles? Or is it clear? As these two cases are very different, they will require different equipments and different positioning.
If the space is obstructed, several devices might be needed. They shall be spread accross the room for an optimal air diffusion. Place air coolers near your machines or workstations to avoid overheating.
In a clear space, depending on the area to cover, one device placed at the end of an aisle might do the work for instance.
Then, investment will not be the same. In any case, you will need to take into account the area that you want to cool down so that you can pick a device which is powerful enough.
Optimal efficiency with FoxAir evaporative air coolers
An air cooler's efficiency depends, of course, on its technical caracteristics: its power, the area it can cover, its autonomy…
FoxAir offers to professionals and industrial companies: a complete portable air cooler range which are capable of covering from 90 to 370 square meters and have a great autonomy.
Apart from our "classic" models, we have designed air coolers with brushless motors (FoxAir24EC and FoxAir36EC) for a better efficiency.
For these devices, the fan works with a brushless engine which allows a greater width of power: you can use it from 10% to 100% of its capacity. It also works with a much lower sound level and has a low energy consumption.
Whether it is for a one-time use (such as an event, a fair or a convention) or for a daily usage, you can buy or rent our devices and we will provide you with custom-made advice.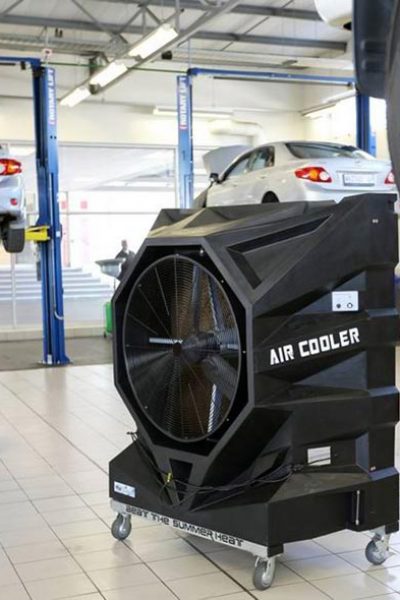 We are at your disposal for any further information.